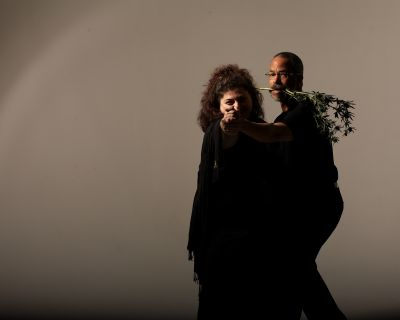 Contact
KotaPress
Hawk & Kara Jones
PO Box 514
Vashon, WA 98070
206-251-6706
Feel free to email or call with inquiries.
Website Design
Site Maintenance
Email or call with inquiries 206-251-6706.
Some of our recent web creations include:
"Hawk and Kara Jones's services of website building, hosting, and maintenance have put me in business, have given me business, and keep me in business."
~Matt Meko, Yogi, www.Mekosun.com

"I have had known the team at kotagraph for over 16 years and have had several websites built, designed and hosted by Kotagraph over the years. My organization, the Women and Girls Foundation (wgfpa.org) is a current client as well as my website yomamatheplay.com too. The creative and business team are top notch – they are innovative, artistic, and stay in budget, responsive to client needs, and always friendly and on time with deliverables! I highly recommend them and will continue to be a loyal and delighted client for many years to come."
~Heather Arnet, Executive Director of Women and Girls Foundation
www.YoMamaThePlay.com
www.WGFPA.org

"I am very pleased with KotaPress's website design services. In addition to being highly creative and smart designers, both Hawk and Kara were extremely helpful in educating me during the design and building process. I am very pleased with the consistent, positive feedback I get on my website. I highly recommend them."
~Betsy Gutting, JD
www.BetsyGutting.com

"We're so excited with the dynamic and engaging website Hawk and Kara Jones created for Proaction Associates. All of the latest technology was integrated to ensure movement, clarity and fast access to those aspects of our business that we wanted to emphasize. The look and feel of our website far exceeded our expectations AND they even made room for us to host two non-profit organizations! I've found both Hawk and Kara to be truly customer focused: patient, creative, supportive and able to quickly turn around updates and changes. They are a pleasure to work with."
~Sherene Zolno, M.S., R.O.D.C., C.C.
www.proactionassociates.com
Other recent websites include:
www.TriangleAssociates.com
www.BetsyModel.com
www.KotaGraph.com
www.VashonTileGuild.com
www.MorrisonTherapy.com
www.ZikeDesign.com
Kotagraph Photography
Our photography clients include Holland America, Starbucks, Qwest, Seattle Public Utility, Mekosun, Groove For Thought, various ad agencies, artists, and businesses.
We offer product, location, and event photography. We also work with you to create unique headshots for your staff or your artistic portfolio.
Now offered through:
www.KotaGraph.com
Mother Henna
Creativity is the heART of living a full life!
Services offered at www.MotherHenna.com include:
Grief & Creativity Coaching
Reiki Erotica
Henna Retreats
Group session online
The Hero's Journey and other workshops
Readings with 1,000 Faces of Mother Henna deck

Some of our works in this area include:
Logos for Mekosun, Elizabeth Grey, Henna Healing, and more
Cover designs for books such as Flash Of Life, Mrs. Duck & the Woman, Portico, Crone's Notebook, Drift, and more
eNewsletters, brochures, annual reports for Triangle Associates, Seattle Public Utilities, Judith Billings Campaign, Evergreen and more
More about Hawk & Kara
To learn more about photographer Hawk Jones and Coach Kara L.C. Jones, please see:
http://kotapress.com/section_about/index_who.htm