Diamonds n' Sausage:
You won't find luxury and down-home cookin' like this anywhere else!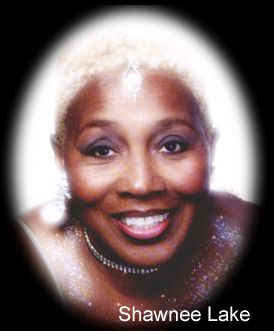 When I lived in Pittsburgh, PA, I used to go see Shawnee Lake sing her blues and jazz every chance I got. Upon moving out to the West Coast, I lost my best coping mechanism for those really low-down days when you just NEED the blues to cure you! It was awful -- no where to go to drown myself in a good latte and the singing stylings of Shawnee Lake.
But ALAS! I'm saved. Shawnee FINALLY has released her first CD titled Diamonds n' Sausage. You cannot miss this one, folks! If you have any ear at all, even the teeny-tiny-est little-itty-bit of a liking for blues and jazz, YOU MUST OWN THIS ONE!
You won't find a better rendition of Summertime anywhere-- you hear me? Not anywhere! Shawnee stands toe-to-toe with Billie, and that's no lie! And I'm thrilled to tell you that Shawnee has agreed to let KotaPress do limited distribution of Diamond n' Sausage, so you will find order information in our very own Book Section of this website. Once you have your very own copy, I dare you to write and tell me that you aren't cured instantly of whatever was ailing you!
Again, if you wish to order your copy today, see our Book Section and click on Diamonds n Sausage in the Book Titles listings. And if you happen to be a dj who'd like a sample or a club owner in the Seattle area who would be interested in having Shawnee booked at your place, call us! Contact: Kara Jones, 206-297-1012.