Vashon Feature: September 2002
Click here for the Call to Vashon or for the Vashon Link Resources
Janie Starr: Author of Bone Marrow Boogie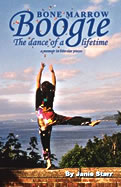 "We learn most about life when someone tells us the truth of their own experience, and makes us laugh and cry in the process. Janie Starr has a rare gift of story-telling. She so vividly offers her journey--through illness, healing, fear, joy, loss, love--that her stories stay with us, gentle teachers to guide us all."

-Margaret J. Wheatley, Author
Leadership and the New Science, and Turning To One Another
We are very excited here at KotaPress to announce that we've just released Janie Starr's new book Bone Marrow Boogie: The Dance of a Lifetime with ISBN 1-929359-16-0, and it is now available in our eStore online!
Starr is a Vashon Island author, and she'll be reading from Bone Marrow Boogie on Thursday, September 26th, at 7:30pm at the Vashon Bookshop. She's also reading that night from her writings that have been published in the Cup of Comfort series from Adams Media. The reading is free and open to the public, and Janie will be available for book signing and q&a after the reading.
Starr's book Bone Marrow Boogie is a "memoir in bite size pieces" telling the story of love, family, and community, during Starr's battle with cancer. It's a journey about staying fully present and alive during illness and recovery, and the story is billed as a "big response" to this "big event." Starr says, "I wrote the book because it satified me, it brought me into relationship with others, and because I thought it might make a difference." She is donating author profits from the book sales to CEAD, a collective for teaching the art of sustainable living -- so she really is making a difference in everyday life, too!
Some of you might be thinking that if it's a book about cancer, that you'll have to have had cancer or a family member or friend with cancer to really be interested. But we know from all the grief and healing work we do here at KotaPress, that while cancer has crept into most people's lives in one way or another, you don't have to be a member of that tribe to resonate with this story. Starr's story is a universal one of terror, facing mortality, fighting an evolving battle and ultimate triumph!
Excerpt from Bone Marrow Boogie:
While I was sick, I learned to love me slow...The dance that was my life shifted from a high-speed twist to one of those slow dances we used to do in college - bodies draped around each other and feet shuffling softly. I went from being the show-off in the center of the dance floor to a contented voyeur, taking pleasure from watching the actions of others. I was as purposeful as ever, but my attention was focused on healing, and that required me to get quiet for perhaps the first time in my life.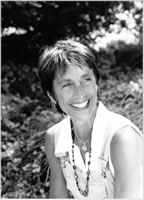 Author Biography:
Janie Starr holds master's degrees in public health and clinical psychology. In the mid '80's she left her private practice to work for issues related to peace, justice, and community building. She has been a passionate speaker and writer on topics ranging from adolescent development and human sexuality to the nuclear threat, environmental sustainability, diversity, and more recently, cancer. She lives on an island in the Pacific Northwest with her family and dog, Wendal.