Poetry News:

As always there are many announcements from the KotaPress Poetry front. We hope you will find these helpful, and feel free to contact us via email at info@kotapress.com or via phone at 206-251-6706 if you need further information.
»»BreakOUT! a teen writers' workshop
5 Session: 7 to 9 pm, Tuesdays Jan. 29th - March 5, 2002
and a Reading: 7:30 pm, Friday, March 15, 2002
(The reading will be part of the International Dialogue Through Poetry - www.dialoguepoetry.org)
Blue Heron Art Gallery, Vashon Allied Arts Center, Vashon WA
206.463.5131 to register
Cost: $50
Limit: 12 students
Ages: 13 to 19 years old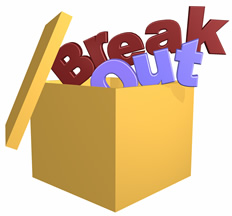 This 5 week series uses writing to break out of the boxes others put us into-- or worse yet, boxes that we put ourselves into. Labels may abound in everyday life: "most popular," "straight A student," "stoner," "drama queen," "jock," "slacker," or "outsider." The act of writing lets us leave all those masks behind and come closer to person we really are inside. BreakOUT! into this safe space workshop, do some writing, maybe some sharing, find out something about the real you. A limited run, class anthology book and a reading night will be presented at the end of the series.
»»BodyWRITES!
1to 5 pm, Sunday Feb. 10, 2002
Blue Heron Art Gallery, Vashon Allied Arts Center, Vashon WA
206.463.5131 to register
Cost: $60
Ages: Teens and Adults
A writing workshop for anybody: This one dayworkshop reveals that our 5 senses are the best writingguides we have. Through sense writing, we explore the empowerment of writing that happens when we become aware
of our own eyes, ears, noses!
Regardless of the genre in which you write, you'll discover ways to cure even the worst writer's block, how to enhance your best work ever, and how to find resource rather than competition in your fellow writers. Workbook provided.
»»Valentine Bookmaking
Limit: 12 Students
Date: 10 am to 4 pm, on Saturday, January 12th, 2002
Cost: $40
Ages: Teen to adult
Brought to you by Julie Shannon of One Woman's Press and Kara Jones of KotaPress
This one day class in bookmaking will be geared toward Valentines' with a "love" theme... In the course of a full day we will create two small book projects. These might turn into journals or cards or books of your own art and poetry, or even keepsakes. For a $40 class fee, all materials, drinks
and snacks will be provided -- all you have to bring is a bagged lunch, and any material (poems, photos, or other trinkets) that you would like to include in your projects. We will supply all the other materials and provide direction. Please send e-mail to shannon.julie@home.com or editor@kotapress.com
»»Poetry Journalling
4 sessions: 7:30-9 pm, Thursdays Feb. 28th - March 21, 2002
Blue Heron Art Gallery, Vashon Allied Arts Center, Vashon WA
206.463.5131 to register
Cost: $50
Limit: 12 students
Ages Teen to Adult
Beginning from a blank page is one of the most difficult jobs of any writer. But most writers don't have to do that! Learn how journal writing and poetry creation are complementary crafts that expand both practices. Do you have journals that you have kept for years and want to know how to get the most
out of them? This class will help you to "mine" your existing journals for the stuff of poetry and introduce you to techniques for "exploding" your journal writing and coaxing out those poems that are bubbling near the
surface.
Facilitator bio: Julie Shannon has been writing poetry and keeping journals for almost as long as she can remember. She has studied English and writing at Rutgers University and at the University of Oregon, holds an Ed.M in secondary English education, and has taught English and Art in Alaska. Her self-published book, "Waking on Water: Poems from the Harbor", is a collection of 10 poems that came from her own Poetry Journal process.

»»KotaPress has landed on Vashon Island with the following new contact information:
Phone: 206-251-6706
Location: Vashon Island, WA
»»In the Company of Angels:
reading and journaling about loss and mourning
(10 weeks)
The ten-week course, taught by Allegra Wong, begins to explore the mourning process and helps participants define the seasons of grief. Through reading some of the literature of mourning and through journaling (guided exercises), loss is confronted in relationships, current events, and also in the stages of human life. http://www.writers.com/allegrawong.htm
email: ah@meganet.net
» CALL FOR SUBMISSIONS: The Psychoanalytic Experience: Analysands Speak
An E-Journal for Non-clinicians, Esther Altshul Helfgott, Ph.D., Editor
www.analysands.homestead.com
If you would like to document your experience of the client/therapist relationship, submit essays, poems, memoirs, diaries or stories to eahelfgott@home.com. Beginning, as well as experienced writers and poets, are encouraged to submit. I will help contributors with revisions (to a point). See website for guidelines and current calls for submission.
»» We answer your needs! Poetry Therapy workshop and other online classes are available here at KotaPress. And one-on-one writing class is open for those of you in the Seattle area. Send us email for more information info@kotapress.com or call 206-251-6706 to schedule your class today!
»» KotaPress eStore is now online for our customers! You can make credit card purchases without leaving our secure website. This means no more hassles with those other online bookstores. The eStore offers all our cd and book titles for sale with new items being added all the time. Don't miss this chance to get your very own copy of the current issue of the KotaPress Poetry Anthology! All yours for only $9.50 (+shipping). Check it out in our Store Section!
»» Mrs. Duck Needs You! Now you can make a donation to Mrs. Duck through our non-profit umbrella organization M.I.S.S.. We at KotaPress believe so whole-heartedly in the work of M.I.S.S. that we house the Seattle chapter's web information in our Loss section and we offer them our office space as a base for the Seattle chapter. You can support the Mrs. Duck Project thru SeattleM.I.S.S. which is the Seattle, WA, local chapter for the national non-profit org M.I.S.S.ing (Mission for Infant Survival & Stillbirth In Natural Grieving/ Mothers In Sympathy & Support).

M.I.S.S. recognized by the IRS as a 501(c)3 with a tax ID number. The national office is physically located in Arizona, and the website is hosted at www.MissChildren.org. If you wish to support the Mrs. Duck Project, you can send a check or money order donation to the SeattleM.I.S.S. group with a note asking that that funds be earmarked for Mrs. Duck. They will use 80% of the donation to fund the making of more Mrs. Duck books which we give away free. 10% will go toward the local chapter so they can continue offering free support group meetings, one-on-one crisis help, and mailing outreach literature. And the last 10% will go to the national office to support their outreach and the medical research that is happening about stillbirth at The Pregnancy Institute. The SeattleM.I.S.S. is registered with the state of Washington Charities Programs. For more information, please feel free to email or call Kara at 206-251-6706.
You'll have to remember to keep checking back here for the latest and greatest, or you could just:
»» Check out our free eNewsletter! KotaPress offers an online eNewsletter free upon request. If you wish to subscribe, please email us at info@kotapress.com asking for a subscription. (We do not sell our mailing list to third parties— we will use your address ONLY to contact you directly.)



See more TRUE cartoons by Daryl Cagle