This Just In: Halloween teaser!! Another awesome radio theater play will be produced at the Vashon Bookshop during the big celebration up town!! One of those Deviled guys will be writing it, many talented islanders will be doing voice, we'll have the usual noisemakers for folio!!! Don't miss it!! Check the Bookshop for details!!
Would you like to receive our Kota eNewsletter?
To Subscribe or Unsubscribe
just click here...
HennaHealing & KC Farm Tour!!
On Sunday, October 2nd, King County will host the 6th annual Farm Tour for harvest celebrations. K-Jo Farm here on Vashon is a part of the tour, and Karen asked HennaHealing.com to come do henna during the celebrations! You can find more information and a tour map by clicking here!!
~~~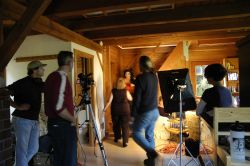 Sylvan Moon Productions
We had a GREAT time working with Sylvan Moon Productions as they filmed "Island Truths" last weekend. In talking with Wintry it sounded as if the final film would be something they hoped to use as a calling card for the company, but that also there may be some possible avenues for distribution. We'd like to whole heartedly propose that the Vashon Film Society support this local film production company by doing a join viewing of the film on the big screen at Vashon Theater!!!!!! How fun would that be???
~~~
SAVE THE DATE!!!
October 23rd and/or 24th. The Blue Heron Art Center on Vashon Island will host the play "Deviled Eggs," written by Jonathan and starring Jonathan and his esteemed relations, Christian & Christie Skoorsmith (thespians exemplar). It's a one act play about life, loves, and losers. Jonathan plays a loser. Ticket information, directions, ferry schedules will be forthcoming and other details are at:
www.jonathanswackyworld.blogspot.com
~~~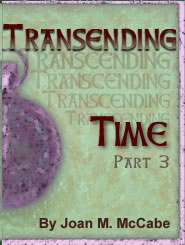 Serial release only at KotaPress!!
Transcending Time, Part 3
Our own Joan M. McCabe has just released Part 3 of her novel, Transcending Time, which is the sequel to Tapestry of Time, and you can only read it here!!!
Click here to read Part 3 of Transcending Time!!!
Part 4 will be posted next month...look for it!!!
For more information about Joan, see www.jmmccabe.com

~~~
Good Folks Concert Series
This series brings more Good Folk music to Vashon Island so we, the Good Folks listeners, can enjoy music here instead of having the expense and time of having to go into "the city". The series helps the Good Folks who are performing to make a living at their craft and introduces them to a new audience. The proceeds from each concert benefit a selected island non-profit that is helping to improve many Good Folks lives! In the end - the Good Folks of Vashon benefit from all of it!
[Please note: Sept 12 concert by Christine Kate at the Havurah is cancelled!]
WHO: Double Bill: Tim Grimm and Mark Graham & Orville Johnson****
WHAT: Concert part of the Havurah fall concert series. A portion of the proceeds will benefit the Vashon Youth & Family Services.
WHEN: Sunday, October 24 th , 7:00 PM
WHERE: Havurah Ee Shalom, 15401 Westside Highway, Vashon Island***
TICKETS: On Sale at Books By the Way and Screaming Mimi's or can be reserved at GoodFolks@Indra.com.
INFORMATION: GoodFolks@Indra.com or Viv Ilo at 567-5969
~~~
Have Vashon related news, announcements, or art?
Email us and we'll post here in the KotaPress Vashon Journal for you!