Search For Signs Of Intelligent Life, Part II
Starring Lily Tomlin, Written by Jane Wagner
At Seattle Repertory Theater in September 2000
Seeing the play a 2nd time; Meeting HER for the 1st!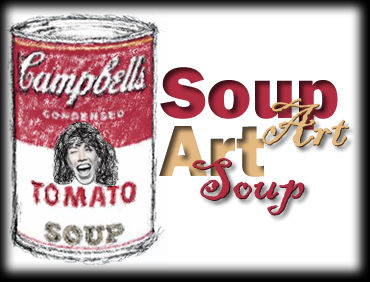 (Image created by Hawk, Copyright 2000)

Okay, call it a sickness if you want.  But the events in my life just don't seem REAL to me until I write about them.  So here we are.  This is the second installment of the KotaPress Review about Lily Tomlin's and Jane Wagner's Search for Intelligent Life in the Universe.
We published the first review in our Fall 2000 issue of the Journal.  Having added a link to Tomlin's website at the bottom of the article, I felt it was important to visit her site to sign the guest book letting them know we had published this review.  Much to my shock, I got an email from Ms. Lily Tomlin herself several days later thanking us for the article and link.  She invited us to come and see the show again, to meet with her afterward to say hello.  OH MY GODDESS!
It was impossible to find the "right way" to answer her email, so I simply accepted the invitation and tried very hard to not gush like a teenager in my reply.  We were set to see the show and meet afterward with Lily back stage.  You might have noticed in my first review that I mentioned being nervous and excited and crying.  That was nothin' compared to this second showing, let me just tell you.
All during the day we were to see the show again, I kept pinching myself.  It just didn't seem real.  Could I really have gotten email from Lily Tomlin?  Why would she care what I, some no one writer who feels all of about 10 years old on the inside, why would she care what I had to say?  As we approached the witching hour, I began saying things like, "Maybe there won't be any tickets waiting for us at all?"  Guess what?  THERE WERE TICKETS WAITING FOR US!
Oh, the show!  I simply can't find strong enough words to say how life-changing this show is.  Jane Wagner takes the most serious losses of life and makes them funny, but not in a cheap way.  Her humor doesn't demean the losses at all.  But somehow, and it is a mystery to me as a writer myself, somehow she keeps those losses real AND makes us laugh.  (Or if you are me, then you laugh while crying at the same time.)  There is something in Wagner's writing that makes me know that I know that I know that we can survive those very real losses.
And Lily Tomlin is just stunning.  The energy and love she puts into Jane's words is just stunning.  There aren't enough adjectives in this world to describe this level of performance and dedication.  As I said in the first review, the props are all sound effects.  The set is all lighting.  And Lily is one amazing actress who brings air to life, wraps her fingers around air and makes you believe she's holding a soup can, putting up her umbrella hat, getting dressed in Agnus' chains!  She is the life, the laughter, the survival.
Have I mentioned that you MUST see this show if you possibly can!?
Okay, so show ends, my stomach's wound in knots, and I began saying to my husband, "We'll never really meet her. This is crazy."  We approached an usher and told him we were to meet Ms. Tomlin after the show.  He looked at us like we had three heads and shuttled us off to some other usher-ish person.  That person looked at us like we must be joking, and he shuttled us off to some other place in the theater telling us to "Look for a door."  I began telling my husband, "There is no door, and we are never going to meet her.  This is crazy."
But we did find a door.  It was even unlocked much to the amazement of my inner cynic.  We told the man there who we were and OH MY GODDESS!!! He's expecting us.  "Ms. Tomlin's expecting you," he said.  Huh?  Now I was freaking, sweaty palms, pounding heart, all the cliché and crazy body things that happen.  We were led to the infamous Green Room, and there she was.  So what do you say to a woman who has been with you your whole life and yet doesn't know you from adam?  How do you explain in words that her work has stopped you from jumping out a window several times over?  How do you find words without turning into a huge pile of jello-ie, fawning, teenage gush?
If you know the answers to those questions, please write and tell me how because all I could do was fawn and try very hard not to sob when Lily Tomlin hugged me!  Twice!  I am a large woman, fashionably called "Mode size" these days.  Lily has always seemed larger than LIFE to me.  But when she hugged me, she was a very human woman, small boned, beautiful.  I took in the scent of make-up, the powdery kind that performers use, and on her, it was heavenly.  And, folks, her eyes are just stunningly beautiful, full of the bright soul that is in her, and it was such a gift to look directly in her eyes.  Gush, gush, gush.
She said she was glad we had signed the guest book on her site, but also wanted us to know that a couple of her friends in different parts of the country had also written to tell her about our review.  I don't know who you are out there reading our little Journal and forwarding our link to Lily, but let me just say thank you!!  Your readership is MUCH appreciated!
So, did I mention that we met Lily Tomlin!?  Again, I'm at a loss for how to really convey what this meeting was like for me.  And, okay, it may be that Lily meets lots of people along the way.  I'm not trying to pretend I'm someone great or of a special breed to meet a celebrity whose work has influenced my life. She may or may not remember meeting me.  Who knows?  But I do know that I am changed for her kindness, and in the moment of our meeting, she made me feel special.  My desire to continue my quest as an artist continues because of Lily's performances and Jane's writing.  And I am forever grateful for the chance to make a human connection with the human Lily, grateful for the chance to say thank you, grateful for art, and yes, I am even grateful for soup!
Thanks, Lily.
If you don't get the chance to see Lily do Trudy live,
you can at least visit all the space chums
at www.lilytomlin.com!