Vashon Feature: May 2003
This Just In

: WORDS: Assignment Vashon, live at the Blue Heron, June 7th from 8 to 10 p.m., with all your FAV writers & musicians! Get your tix before they sell out!!!!
Island Reverend Joan M. McCabe - Multi Talented!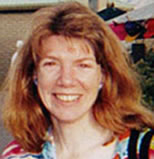 Joan M. McCabe, CPC is a professional life coach, ordained minister, accredited Transformation Game® workshop facilitator and Living Your Vision® coach. She has over twenty years' professional experience in the spiritual and personal growth field. As a coach, Joan assists clients with living the life that makes their heart sing. With Living Your Vision®, clients discover their inner vision and life purpose, and create a Master Plan for success and fulfillment in all areas of their lives! Joan offers Customized Transformation Games® specifically designed for small groups of up to five people to discover intuitive solutions to life issues. Ordained in 1983, Joan performs weddings and commitment ceremonies throughout the Puget Sound. For more information, go to www.jmmccabe.com .
But wait! There's more – Joan has completed two novels, Tapestry of Time and Transcending Time (the third in the trilogy, Threads of Time is in process)! KOTAPRESS will be offering Tapestry of Time as a serial, a chapter a month, on this website beginning in June!
~ ~ ~
Teen Forum, Part II...
Tuesday, June 3rd, from 6 to 9 p.m., at the Hardware Store Restaurant, join the Vashon Prevention/Intervention Team for "Teen Life on Vashon, Part II: What You Can Do To Improve It...a Call to Action". This is a teen and adult community forum where we'll learn about existing successful island programs and proven prevention strategies, collaborate on the development of community action plans, hear youth voices that will encourage and inspire, and get an overview of 2002 Healthy Youth Survey results. Complimentary brown bag dinner served at 6pm and limited childcare available with reservation. Call to RSVP and reserve a spot today - 463-5511!!
~ ~ ~
WORDS: Assignment Vashon, Live at the Heron!!!
Saturday, June 7 2003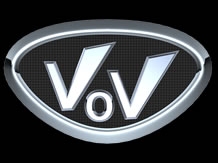 8:00pm - 10:00pm
Tickets are on sale now -- $7 for VAA members/$10 general
Our amazing WORDS, the literary arts show that airs on VoV, is going to be LIVE and on stage at the Blue Heron!!! You have got to check out RedPerl performing our opening theme live and in person. Jonathon Shipley with his Vashon soap opera, Sands In Your Eyes. Laura Kay Cerven with her bi-lingual poetry. Peggy Rubens with Aama's Hug. And Marnie Jones, T Martino, JEN, Judi Blaze, Susan McCabe, Jane Valencia, Meren Metke, Joan McCabe, Jenn Reidel, Janice Randall, Devon Atkins -- AND Louise Wisechild, our own town cryer, returns from those other islands with a novel in hand!!!! Tickets are on sale now -- $7 for VAA members/$10 for general. Best part: Portion of ticket sales benefits VoV as well as The Mrs. Duck Project which provides free support books & packets to bereaved families. Check it out!!!! Or email Kara for more info editor@kotapress.com