Vashon Feature: December 2002



This Just In: If you missed the Dec 10th showing of the VDay Documentary, you may get another chance! For more details, read below!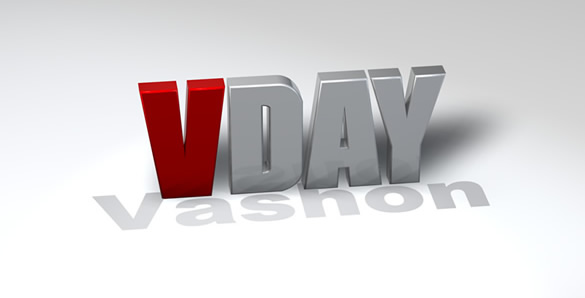 Vashon VDay 2003 - Events start this month!
Tuesday, December 10th, 7 pm - Dinner & a Movie at Co-housing Common House
We had a FAB evening of music, food & laughter at this fund-raising event for the production of "The Vagina Monologues" (written by Eve Ensler) benefit performance for Vashon Youth & Family Services. Music was by Arioso String Ensemble, *amazing* food was done by Emily Vogt of Emily's Catering, and the premiere screening of the video by Lynann Politte titled "Vashon, V-Day & The Vagina Monologues 2002" was a HUGE hit!!!
If you missed this documentary of last year's play -- including a sample of the monologues and interviews with the actors -- we hear rumor that you might get another chance! Keep checking back here for updates -- and we'll let you know dates & time & all the scoop as we get it!
If you wish to make a donation to the project, you can do so by mailing checks payable to " VYFS VDay" c/o Yoni Speaks Productions, Inc., PO Box 454, Vashon, WA 98070 Questions? Email lynannp@mindspring.com
Friday, February 7th 2003, 7pm- Women's Bodies: Violence & Healing opens at Blue Heron
Join us for this amazing art show! Free opening night, music, art, food & drink at the Blue Heron gallery. The artists have created works with the theme of Women's Bodies: Violence & Healing and have given us all kinds of mediums from painting to fabric works, wood carvings to photographs. Opening night party is Friday, Feb 7th, and then it will show in the gallery for the whole month. For more information, send inquiry to editor@kotapress.com
March 2003 (date & time TBA) - Vashon staging of Eve Ensler's Vagina Monologues
Produced & directed by Lynann Politte for the benefit of Vashon Youth & Family Services. This year's staging of Eve Ensler's Vagina Monologues will also include two new monologues created by Vashon men and women! This proves to be quite the event, so don't miss it! To get on the mailing list and be the first in the know, send inquiries to lynannp@mindspring.com