Excerpt
This Is For the Quiet People
by Trevor Hewett
This is for the quiet people, those
who bump through life securing
bouts of happiness amid the rest,
accept they cannot influence
the world about them, only
bearing just enough in terms
of skill to feed and clothe themselves
and family, yet live
with dignity and honesty,
not over-wanting stuff,
experience or cash,
and draw from simple things -
like children, gardens, light -
the grace, the joy to carry on
and, somehow, find the strength
to give some good to someone else.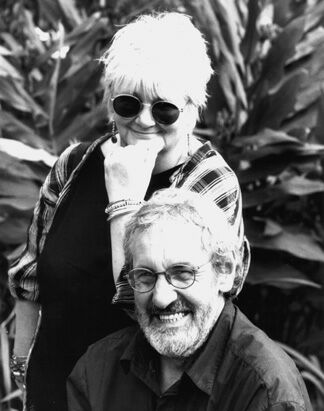 Author Note
"Like many of us, I am often touched by the small events in life and always by the quiet, hidden tragedies of family bereavement.
These poems have little in common but have all emerged from minor events or reflections that have had an effect on me. Or changed my life in some small but significant way.
I'm honoured to be able to support the work of KotaPress. If you have bought this book, thank you for your support for a decent and important cause."
Author Bio
Trevor Hewett is an Englishman who lives and writes in the 'small wilderness' of his native Cornwall. His writing has been published widely both in the UK and internationally. Drift is a collection of previously unpublished poems, written over the last few years.
Photo above: Val & Trevor Hewett